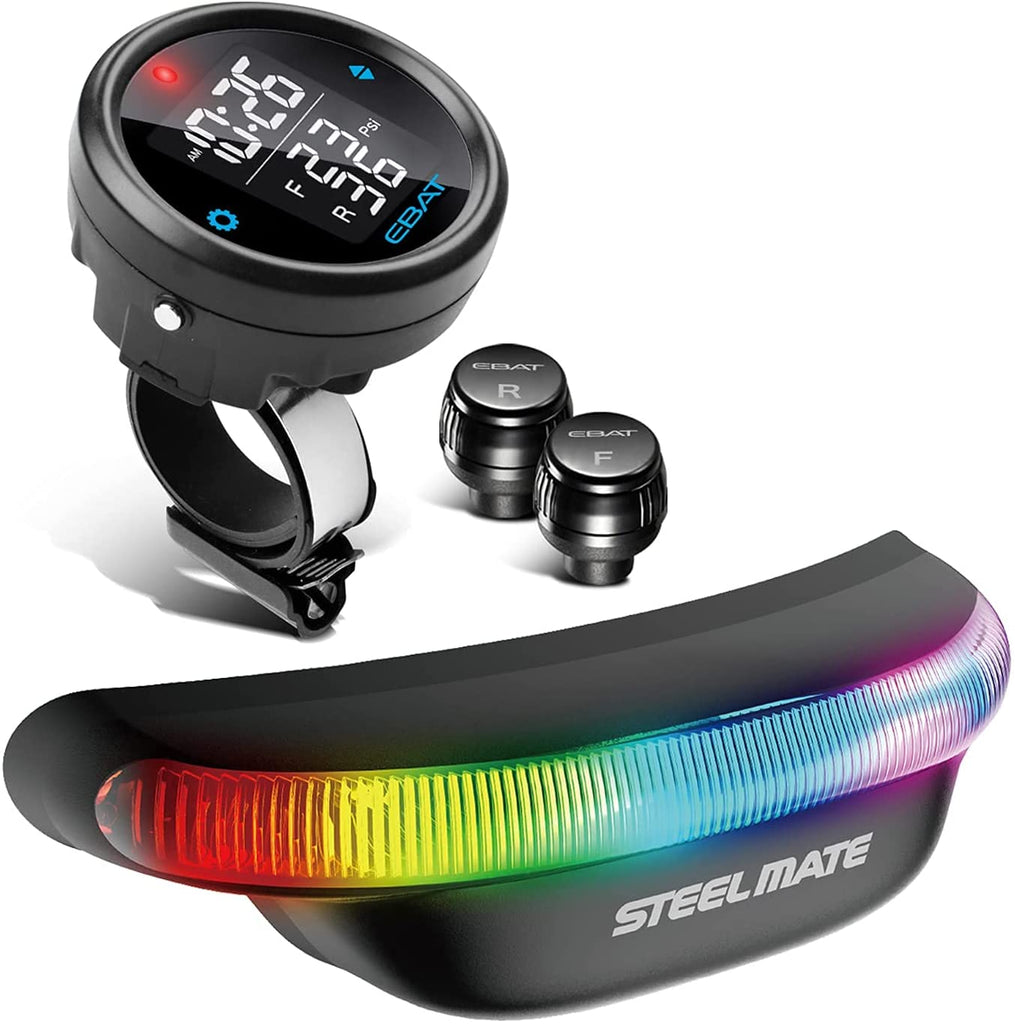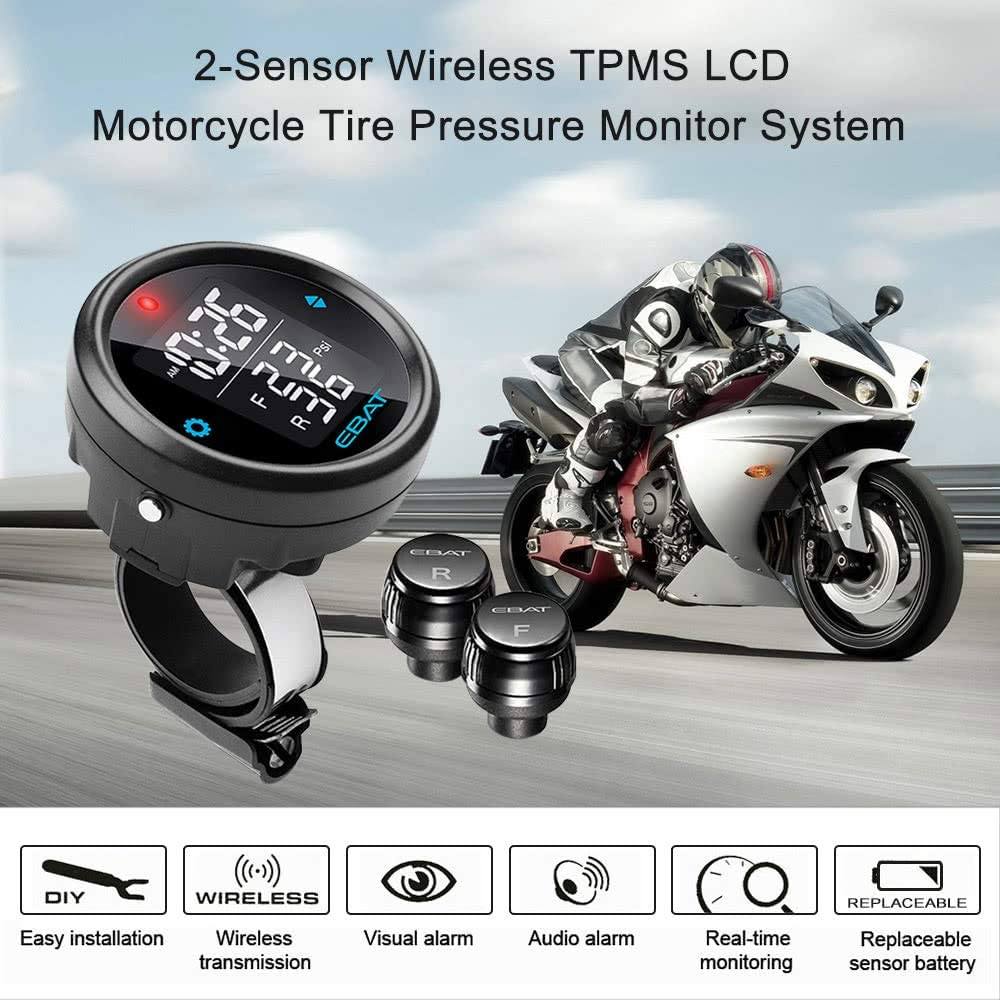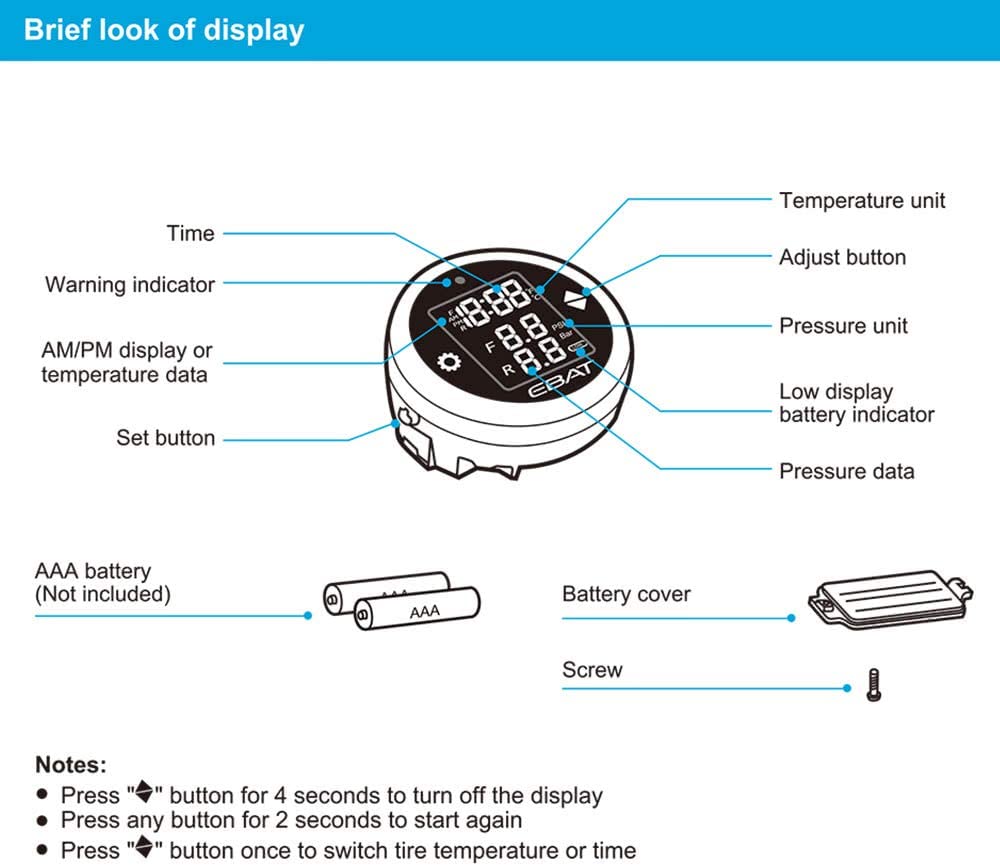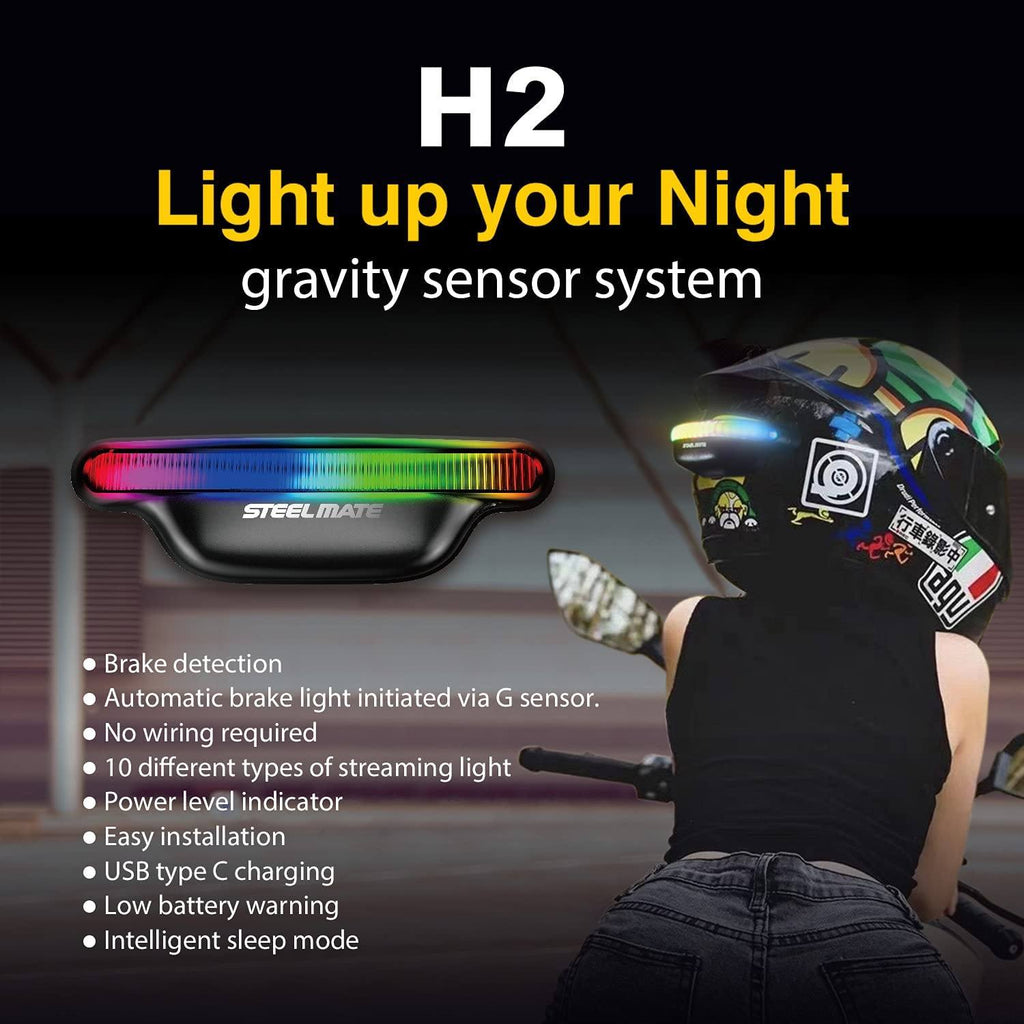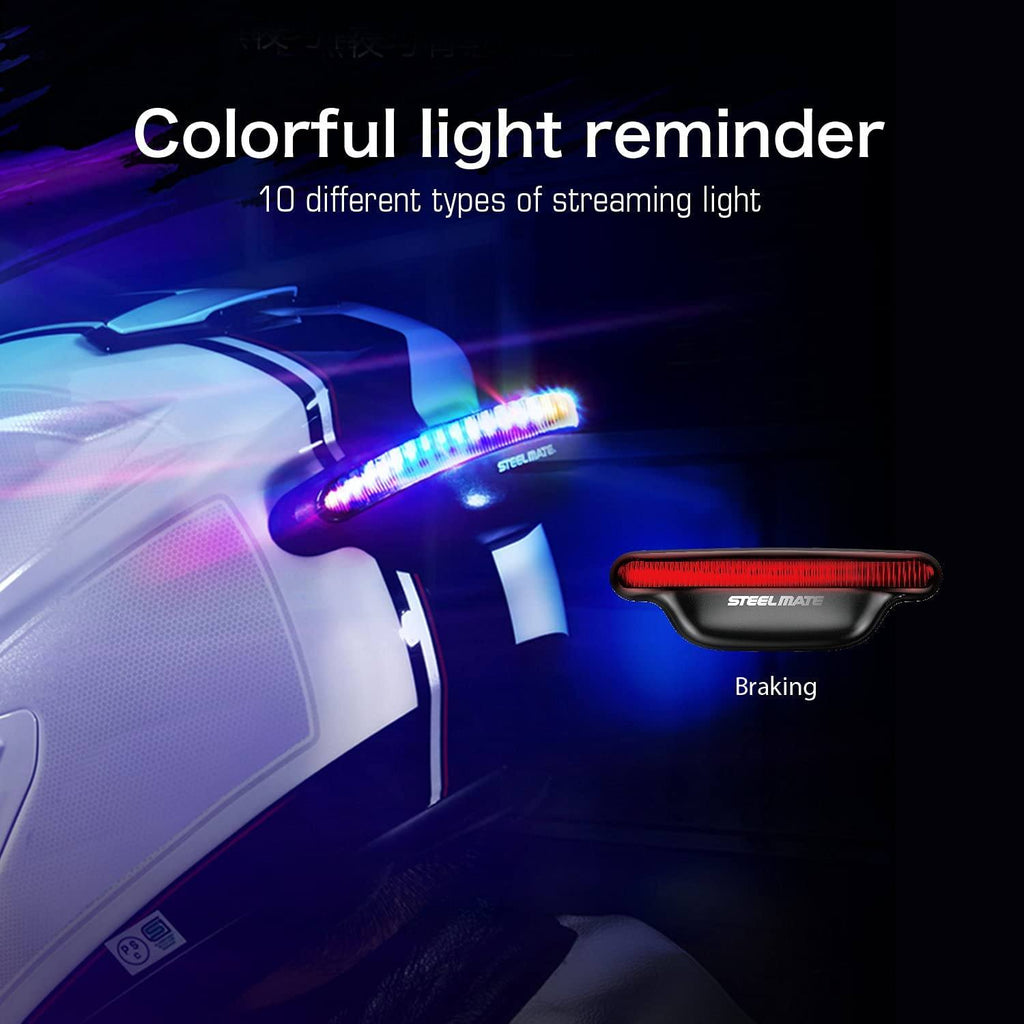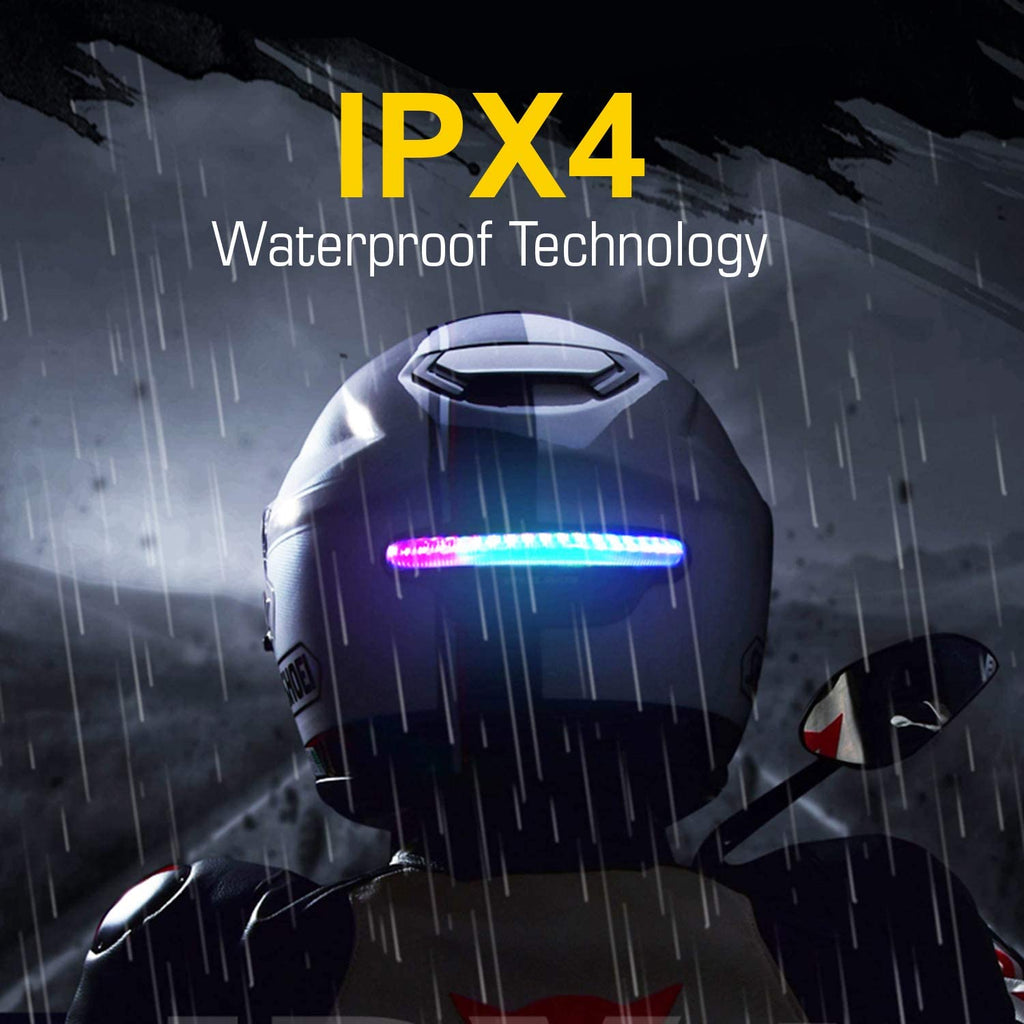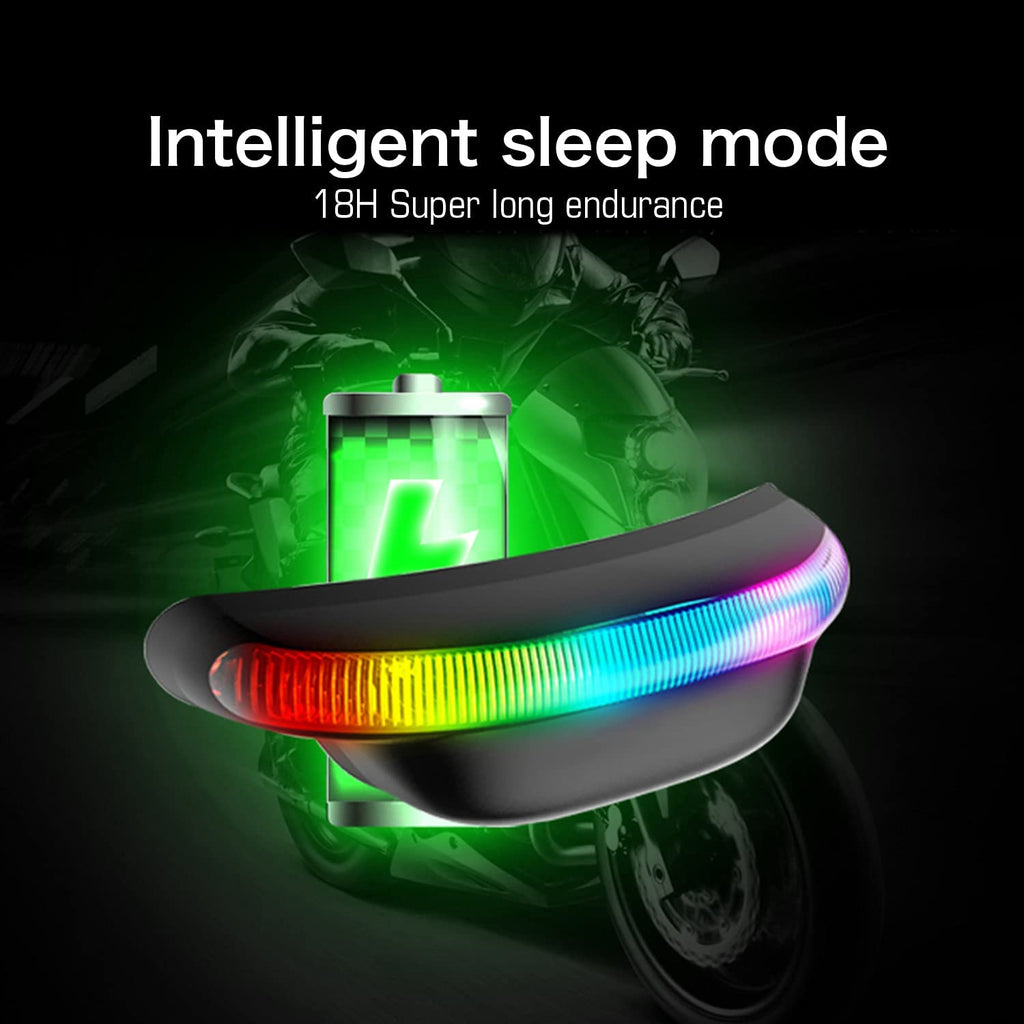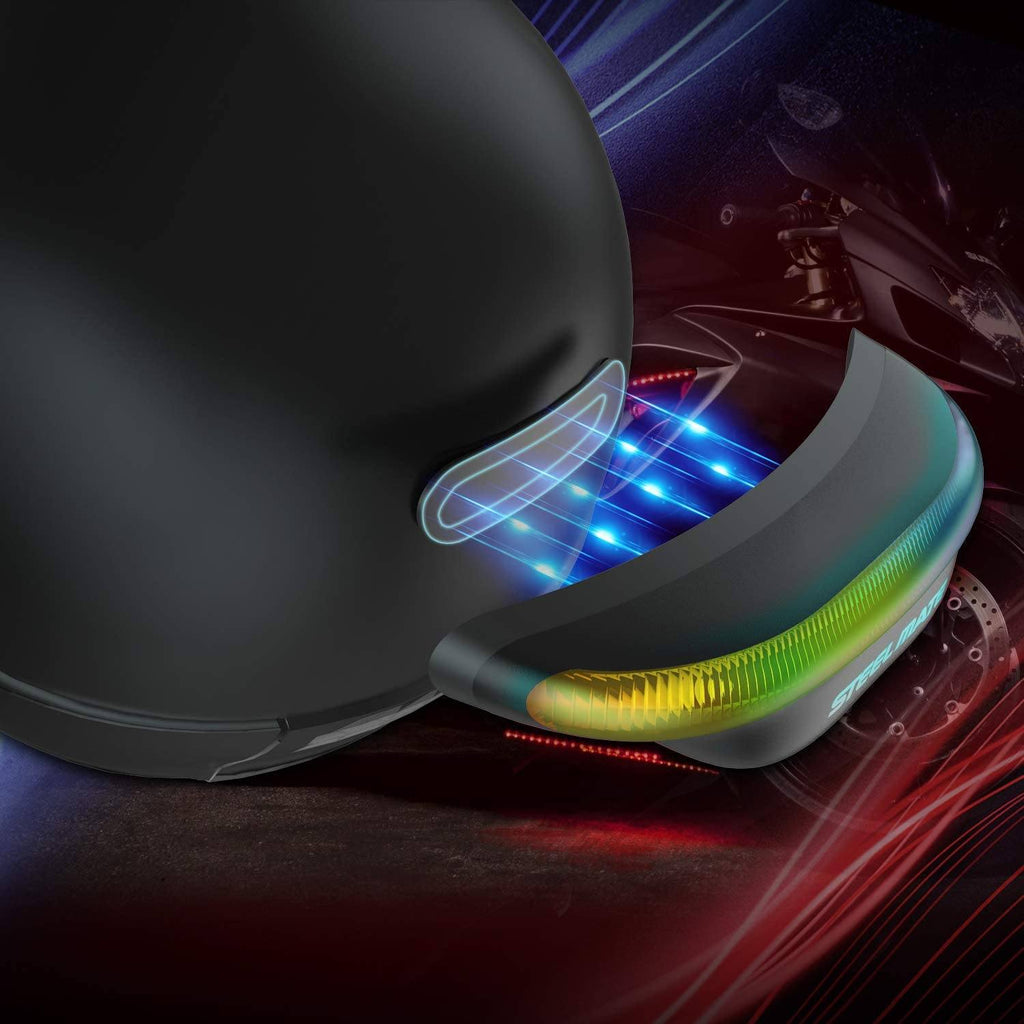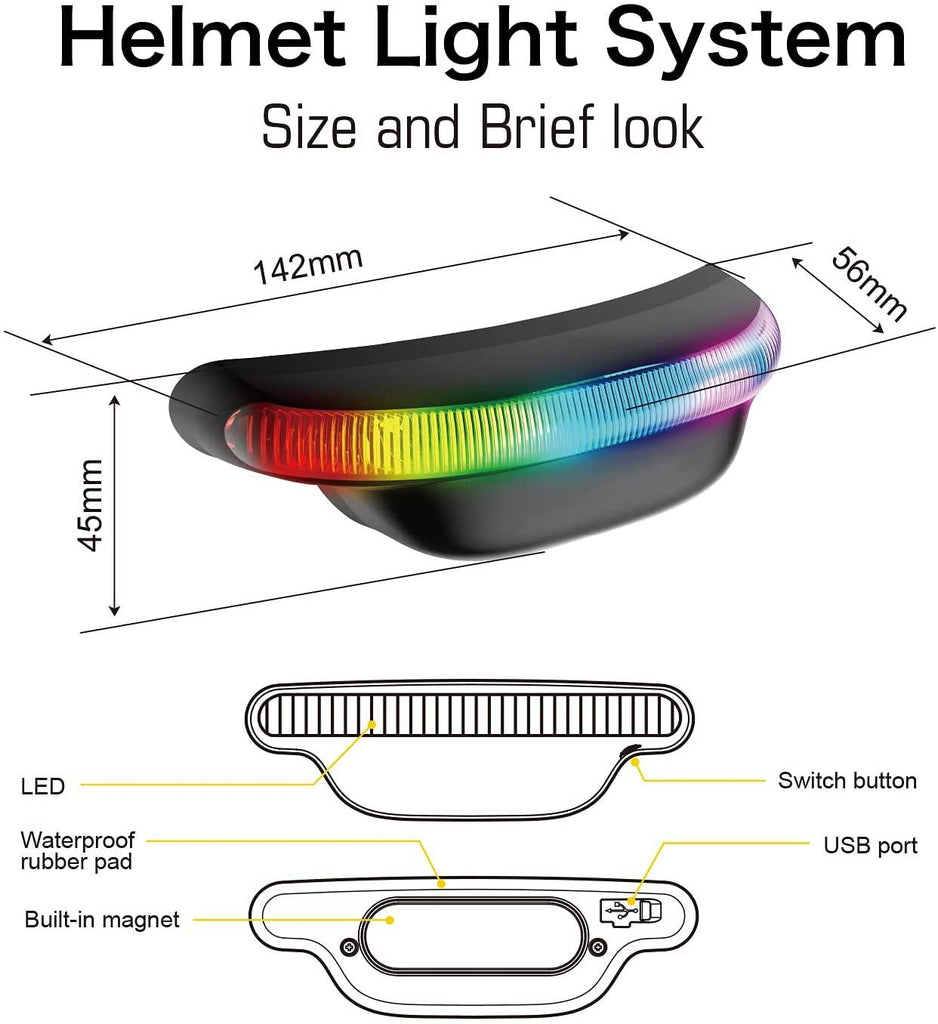 Motorcycle Tire Pressure Monitor System and Wireless Helmet Brake Light for Motorcycle Safety
STEEL MATE Motorcycle Tire Pressure Monitor System - Universal Motorcycle TPMS Oversized LCD Screen with Display Time in Real Time and Tire Pressure Reading System - 910AE
TPMS System: Contains precision wireless transmission sensor, Rear-time monitoring pressure & temperature of 2 tires at the same time, real-time alarm in case of abnormal tire pressure and temperature.

Easy to Read: Oversized LCD digital display clearly displays the time and tire information.(Not included Battery)

High Performance: Fuel-saving, predicting air leakage, extending tire service life, balancing tire pressure to ensure driving safety.

DIY installation: Using bracket to clip the dispaly on handle or use adhesive holder to stick the display on dash.suitable for most motorcycle handlebar, including: Harley Davidson, Honda, Suzuki, BMW, Yamaha, KTM, Indian, Victory and others.

Service Guarantee: We provide 24-month worry-free warranty, if you meet any problems when using our devices, please feel free to contact us and our staff will reply in 24hrs. You can buy with no worry.
STEEL MATE Wireless Helmet Brake Light and Running Light for Motorcycle Safety Rechargeable LED Signal Light for Helmet (H2)

������Safety Warning Indicators���Running light with automatic brake light initiated via G sensor, the motorcycle helmet lights act as safety warning indicators, which greatly reduces traffic accidents.

������Different Types of Streaming Light Switchable & Intelligent Sleeping Mode���The STEELMATE wireless motorcycle helmet LED brake turn signal light comes with 10 different types of streaming light. By pressing the button, you can easily switch the light mode. Also, it comes with a sleeping mode, under which the light will automatically shut down when not in use and has low power consumption.������WIDE APPLICATION���The STEELMATE brake-free motorcycle helmet light system fits motorcycle helmets of all brands and models. Feel free to order.������Rechargeable & Long endurance���Built-in lithium battery, the led helmet light can be recharged via USB and you enjoy up to 18 hours of rechargeable battery life.������Easy Installation���WITHOUT ECU Wireless connection, super sticky, easy to install, and easy to remove. Wireless connection. No wires to connect anywhere."https://www.autolizer.com/collections/steel-mate/products/steel-mate-wireless-helmet-brake-light-and-running-light-for-motorcycle-rechargeable-led-signal-light-for-helmet">

��