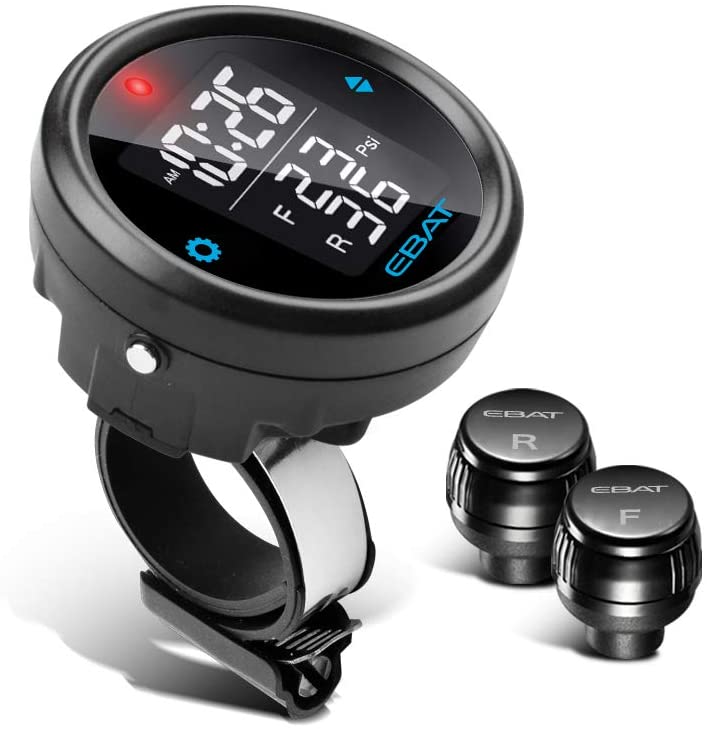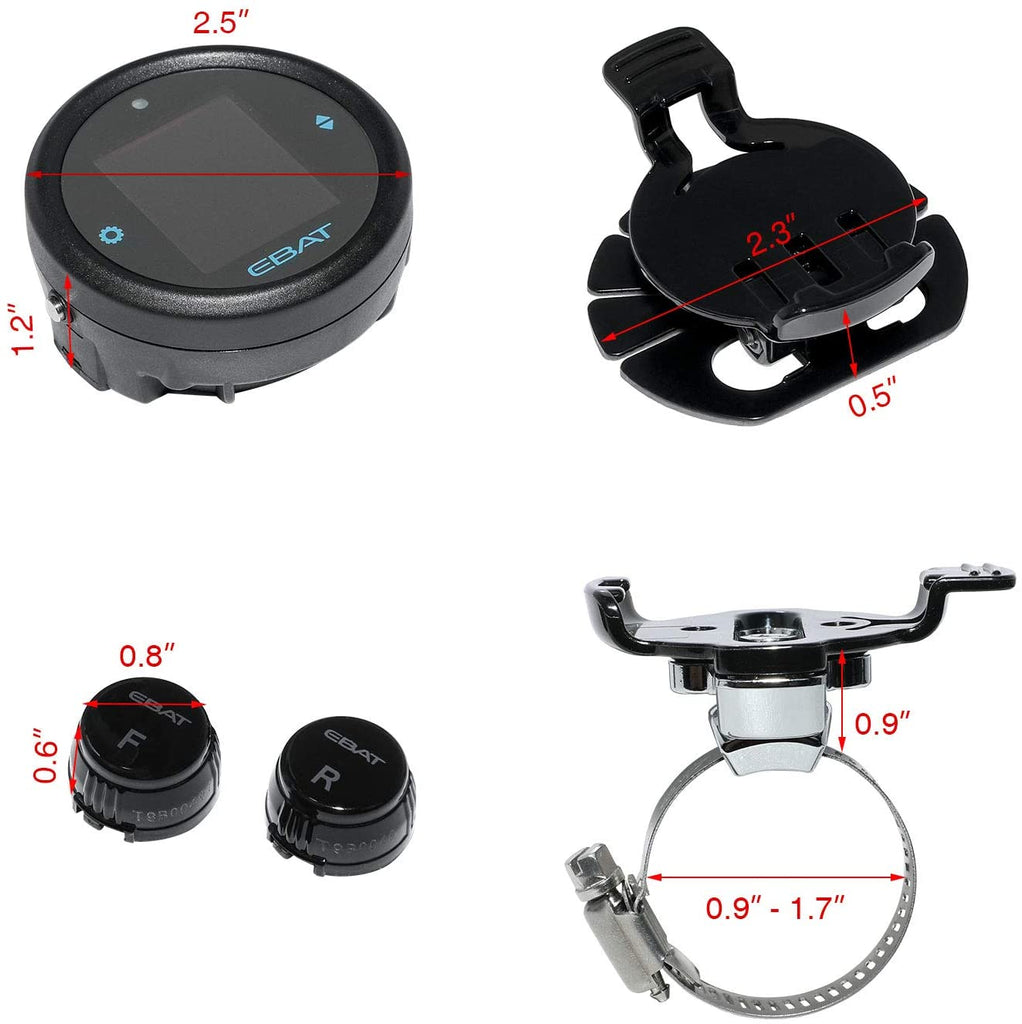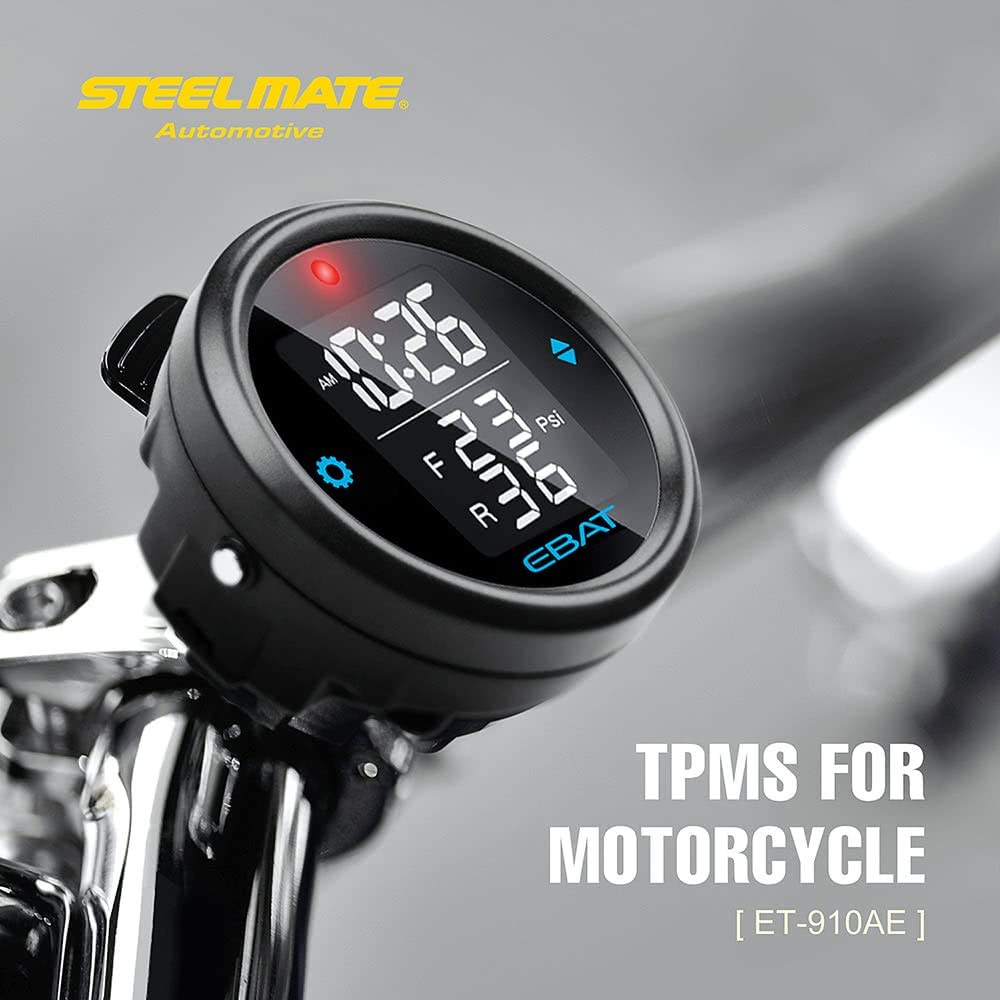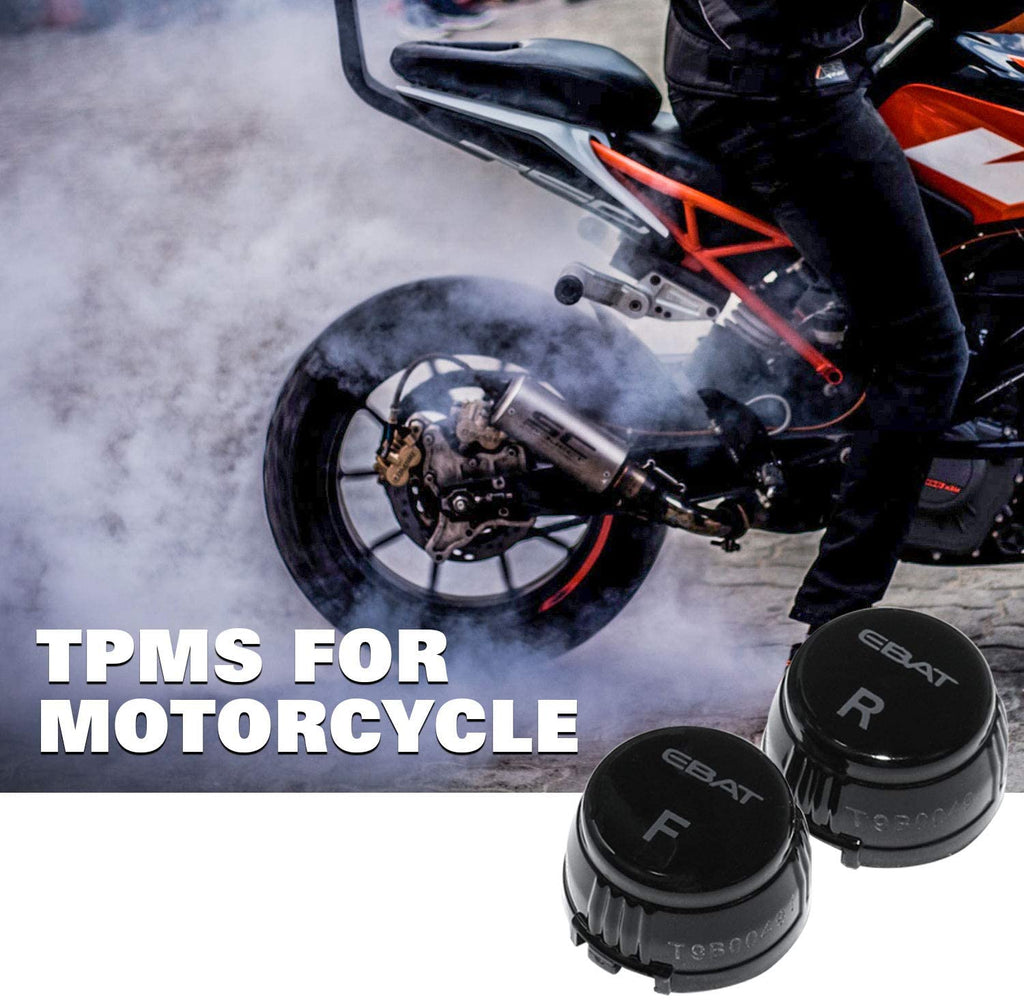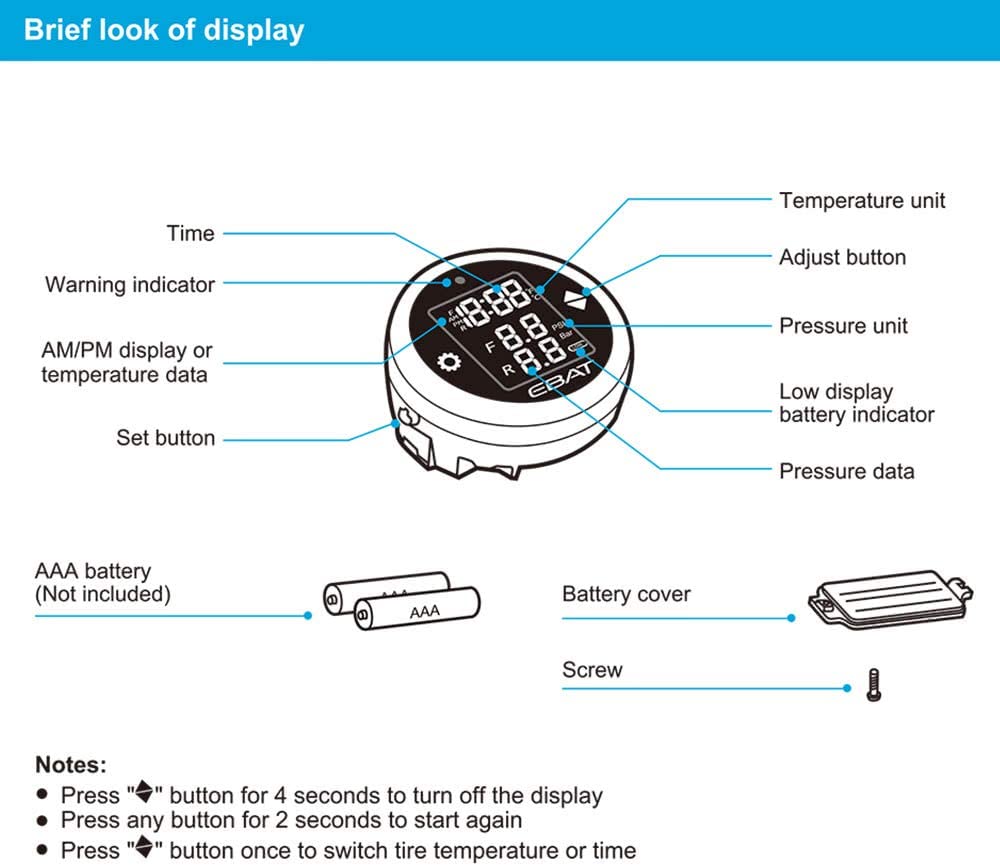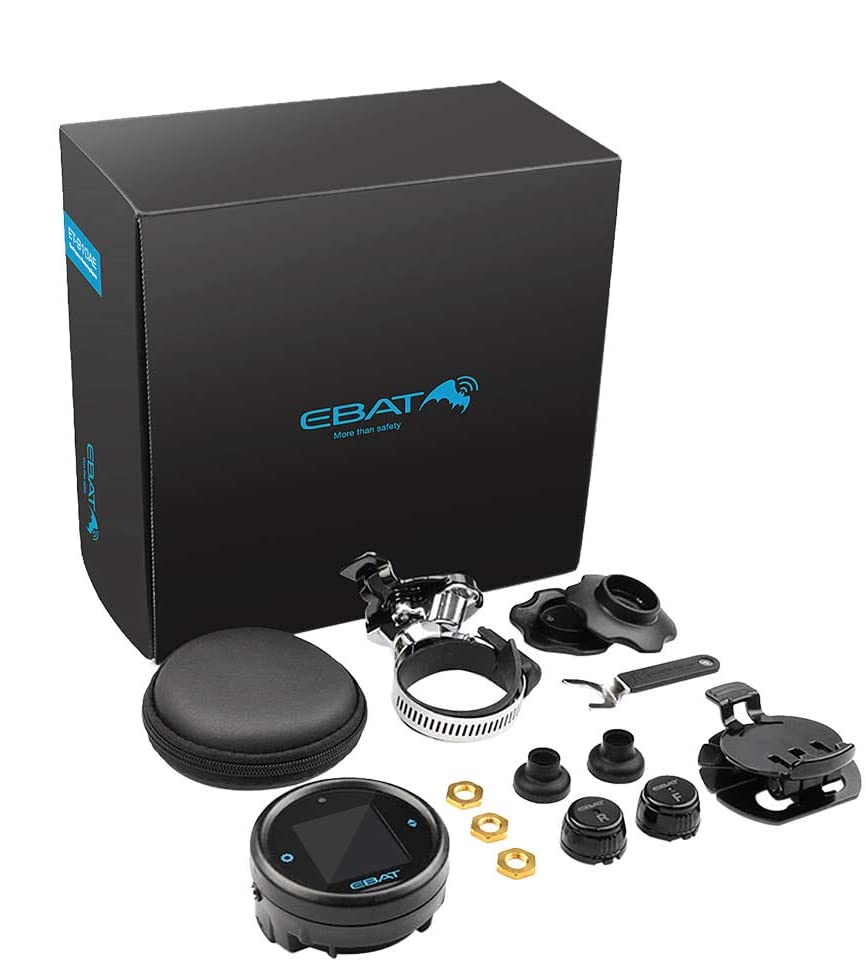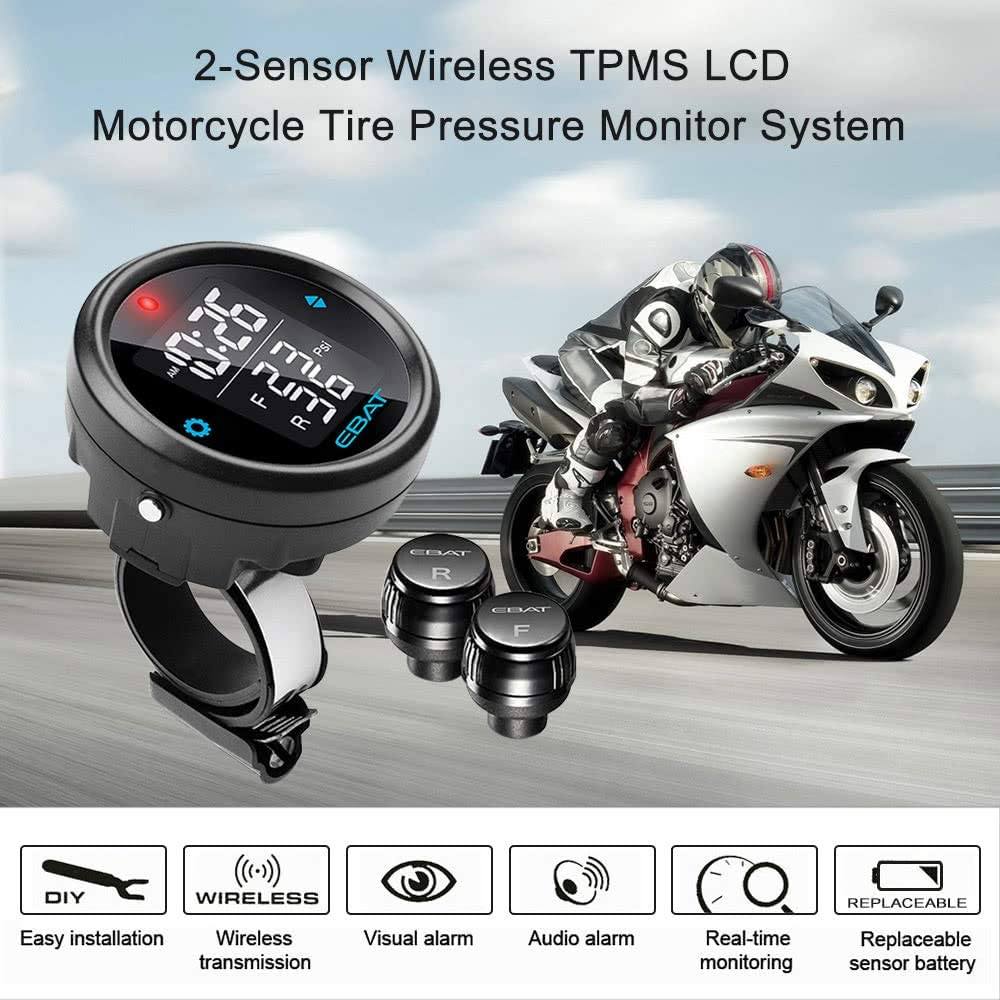 Motorcycle Tire Pressure Monitor System - Universal Motorcycle TPMS Oversized LCD Screen with Display Time in Real Time
STEELMATE EBAT Tire Pressure Monitoring Systems
STEELMATE EBAT is a SMART tire pressure monitoring system for every biker, Motorcycles and other 2 wheel vehicles
* View on demand tire pressure & temperature
* Monitors tire pressure in real time while riding or when in Bluetooth range
* Detects slow or fast leak and alerts users to anomalies
* Easy install on any motorcycle without running wires, drilling holes, and tedious programming

Precision External Sensor
German Infineon chip, high sensitivity and accuracy 2 Sensors with waterproof, anti - corrosion, anti -theft,against dust and snow technology, making it fully qualified for rainy days and other terrible environments.
Simultaneous display of time and tire pressure
Digital HD color screen real-time displays, not affected by external sunlight or flashlight. Whenever abnormalities in the tire pressure or temperature are discovered, the monitor will quickly send out an audiovisual alarm to warn the driver.
We Know How Important Safety Is For Riding
Optimal tire pressure is the most critical at where the rubber meets the road; for effective braking distance and road grip. STEELMATE EBAT TPMS is the most effective device to know that you have the optimal tire pressure while you are riding.
STEELMATE EBAT Wireless TPMS for Motorcycle with 2 External Sensors
STEELMATE EBAT TPMS can monitor tire conditions in real time to improve riding safety. Contains precision wireless transmission sensor, and gives the accurate reading. Easy to install.
���433.92HZ Importedted Infineon chips

���Low power consumption and small size

���Display feedback speed without delay

���Multiple installation methods

���Waterproof, dust-proof and anti-theft sensor
��