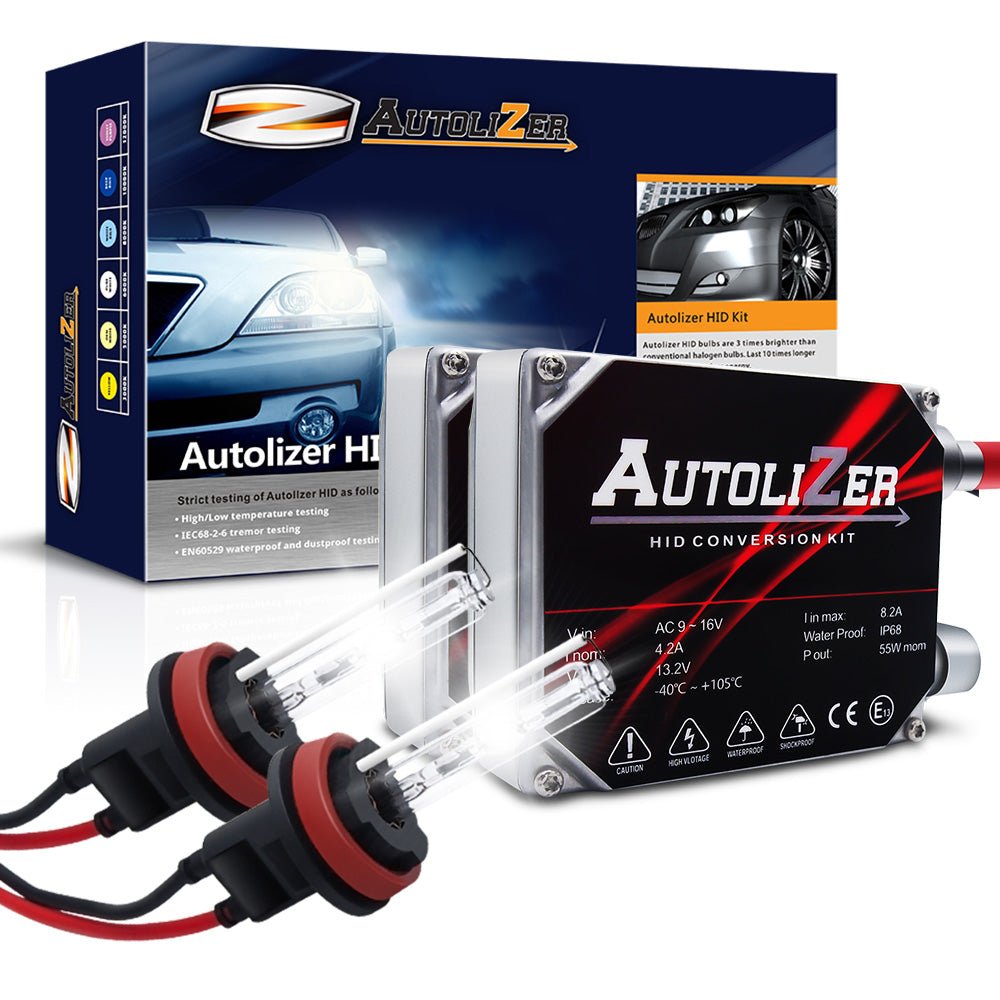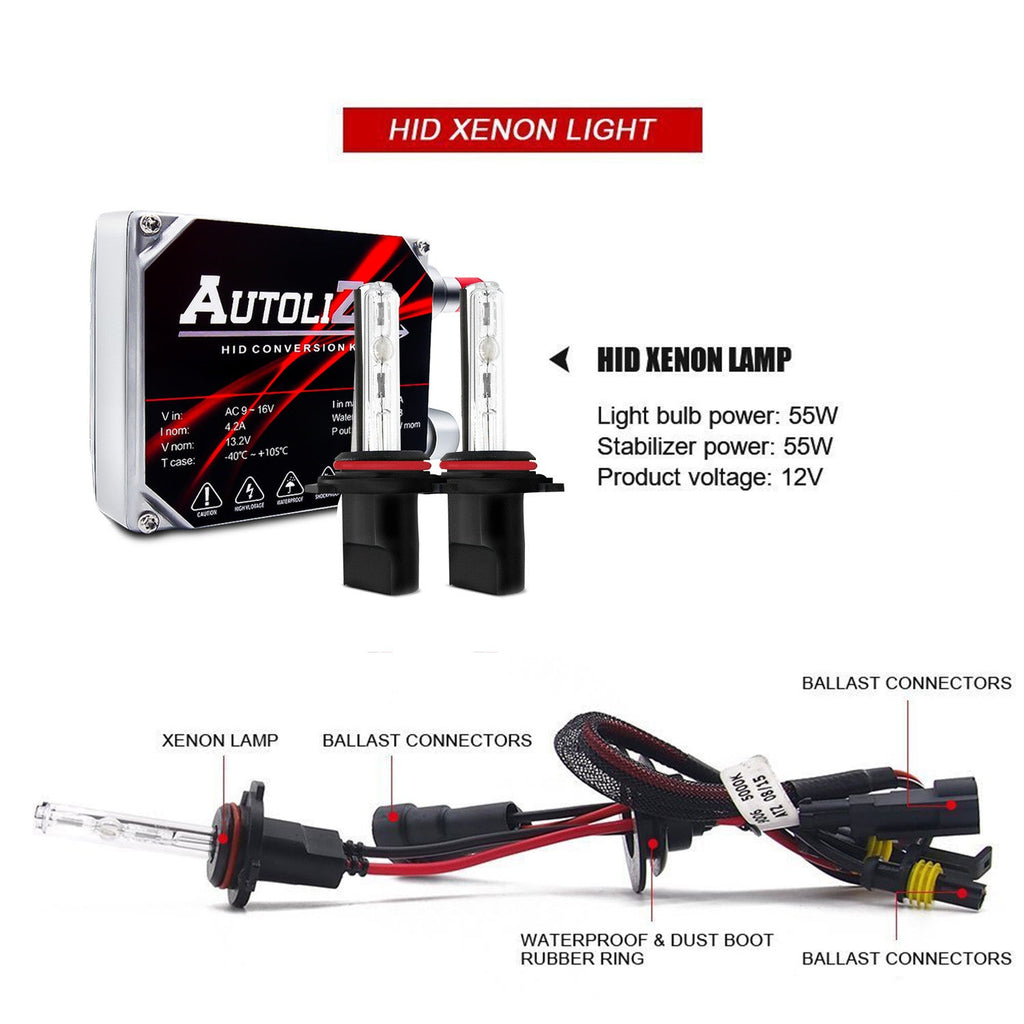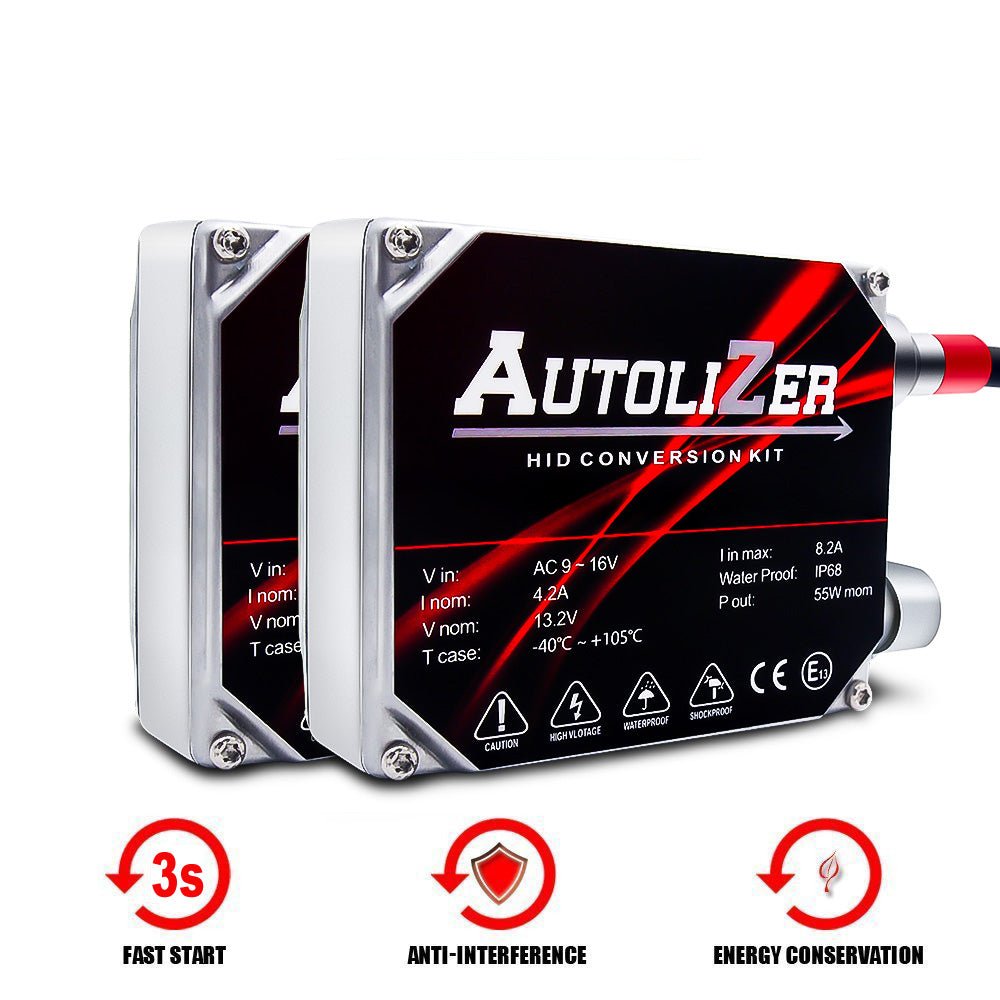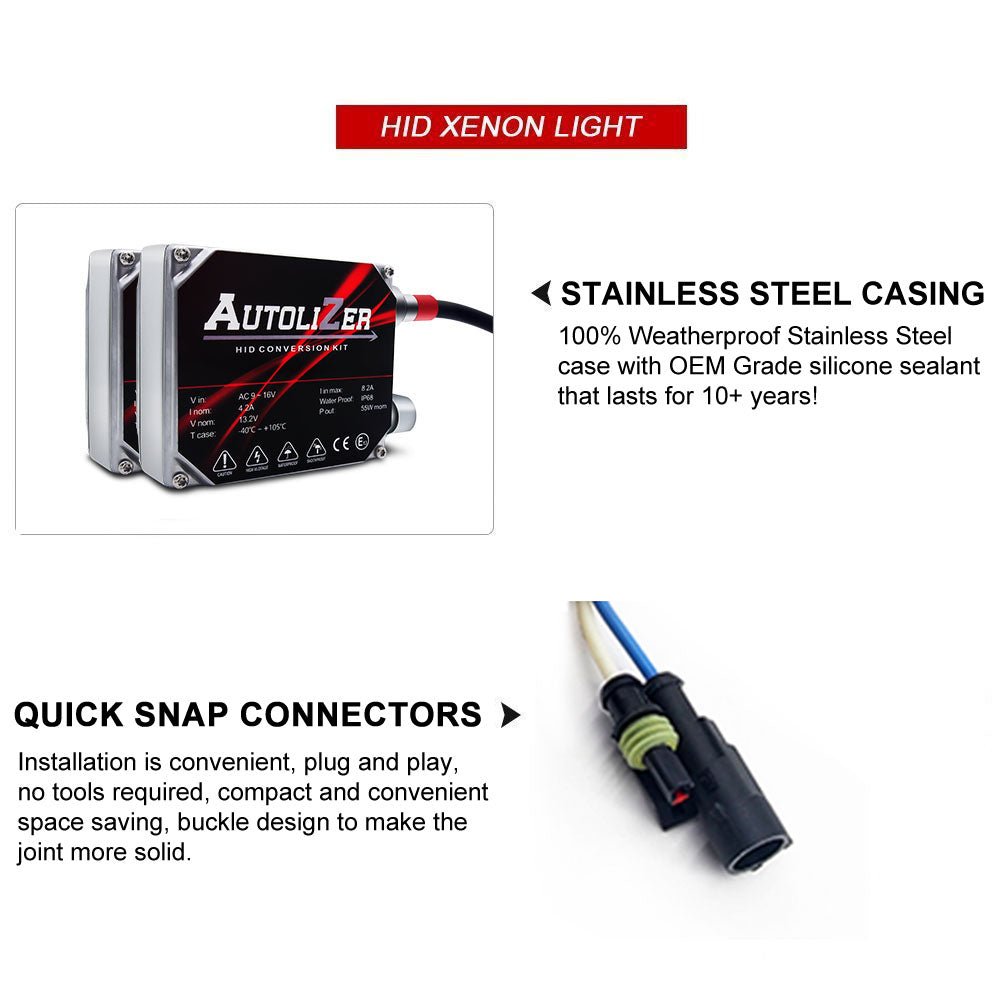 55 Watt Xenon Headlight HID Conversion Kit
Upgrade your vehicle's lighting technology with the Autolizer HID lighting kit, which comes with everything you need for a safe, bright, and custom look. Our kit provides the greatest night visibility, making you safer on the road, while also adding a vibrant touch to your car's appearance.
Our HID lighting kit is 3x brighter than halogen, consumes 35% less power, and lasts 4-5x longer than halogen bulbs. It is available in all headlight OEM bulb sizes and a variety of brilliant colors. We recommend using 5000K and 6000K for the best vision.
Our insulated wiring prevents overheating and early burnouts, and the kit includes a Hi/Low option with high beam halogen and low beam HID.
Our HID lighting kit is designed with patented technology to protect against inconsistent power and poor lighting performance, while our 100% weatherproof stainless steel casing ensures durability. Each component undergoes three separate stages of rigorous production and testing, utilizing the latest Japanese technology for maximum brightness and longevity.
Quick-Snap power connectors allow for easy plug-and-play installation, and our kit comes with a 2-year warranty and tech support.
Available Color:
3000K - Golden Yellow - 3K
4300K / 5000K - OEM White - 43K / 5K
6000K - Diamond White - 6K
8000K - Iceberg Blue - 8K
10000K - Dark Blue - 10K
12000K - Violet Purple - 12K
Some vehicles might require an additional relay harness or warning canceler, which is not included.
Not sure about your bulb size? Use the Osram Sylvania or Philips bulb guide to look it up.