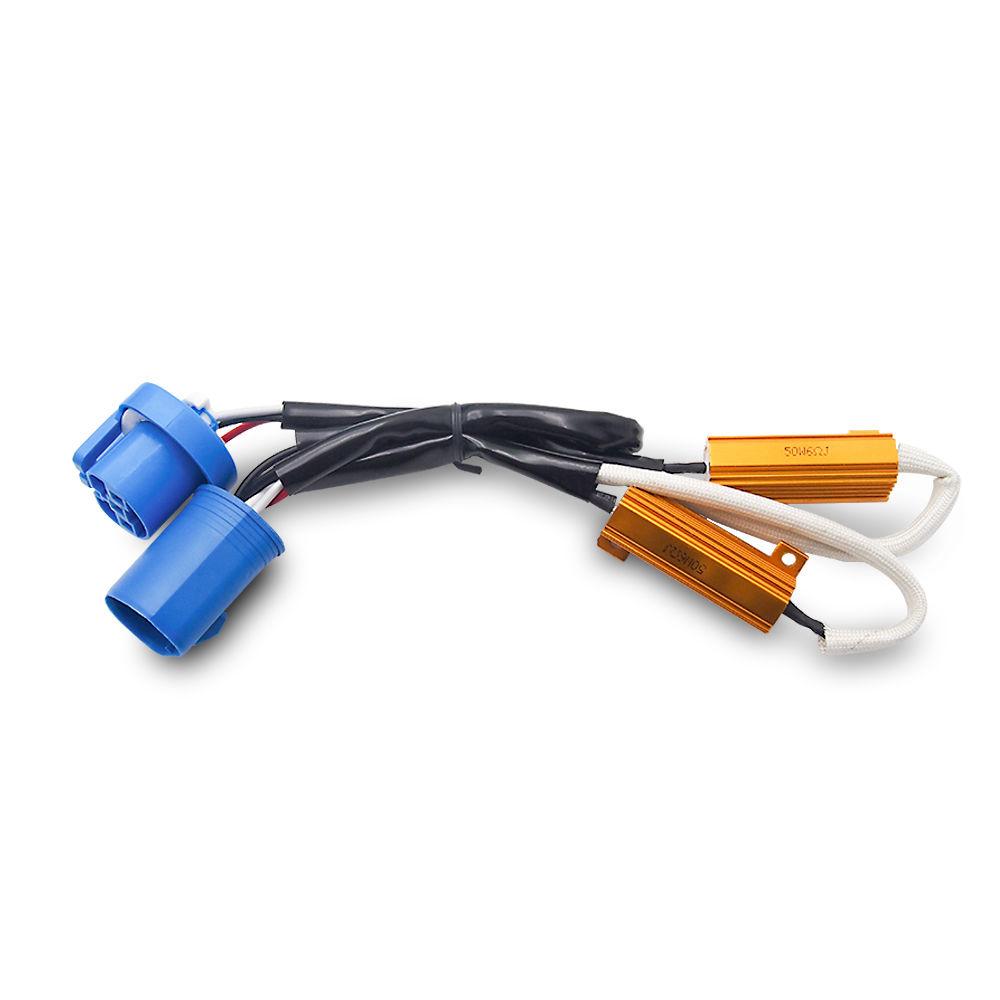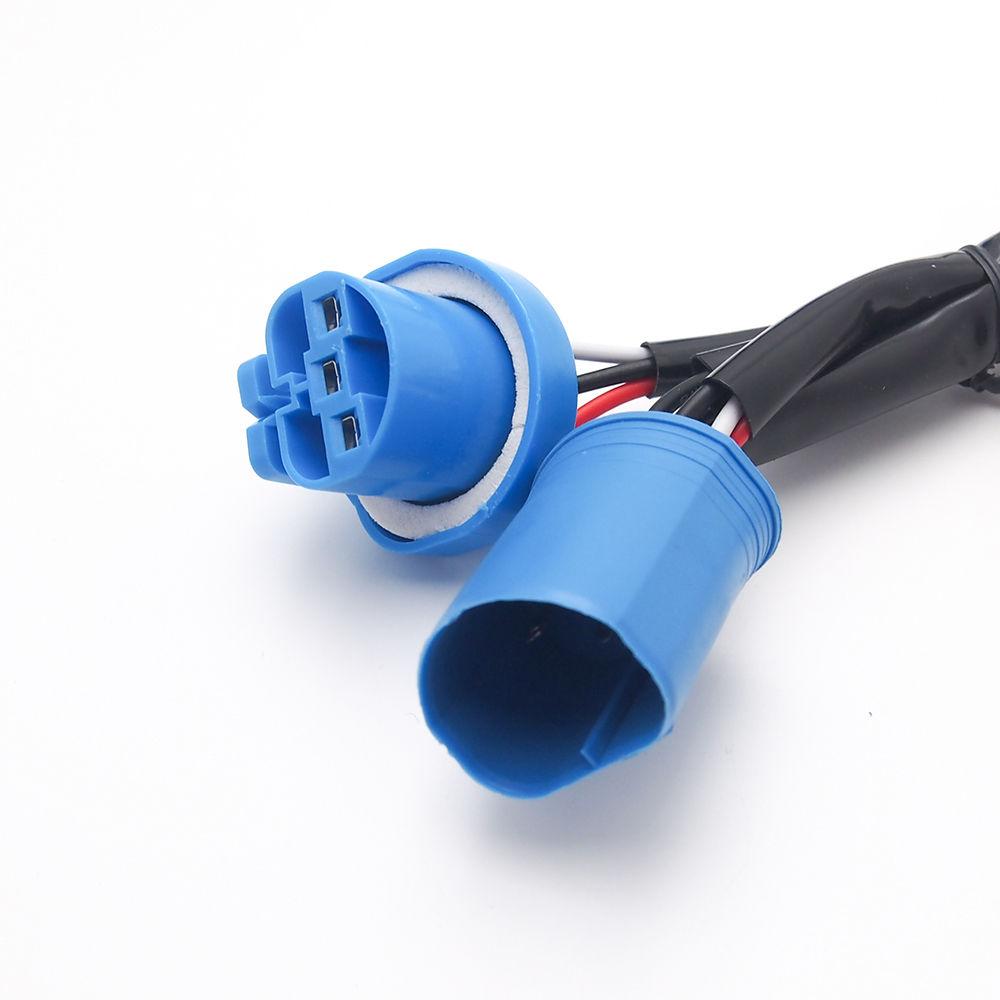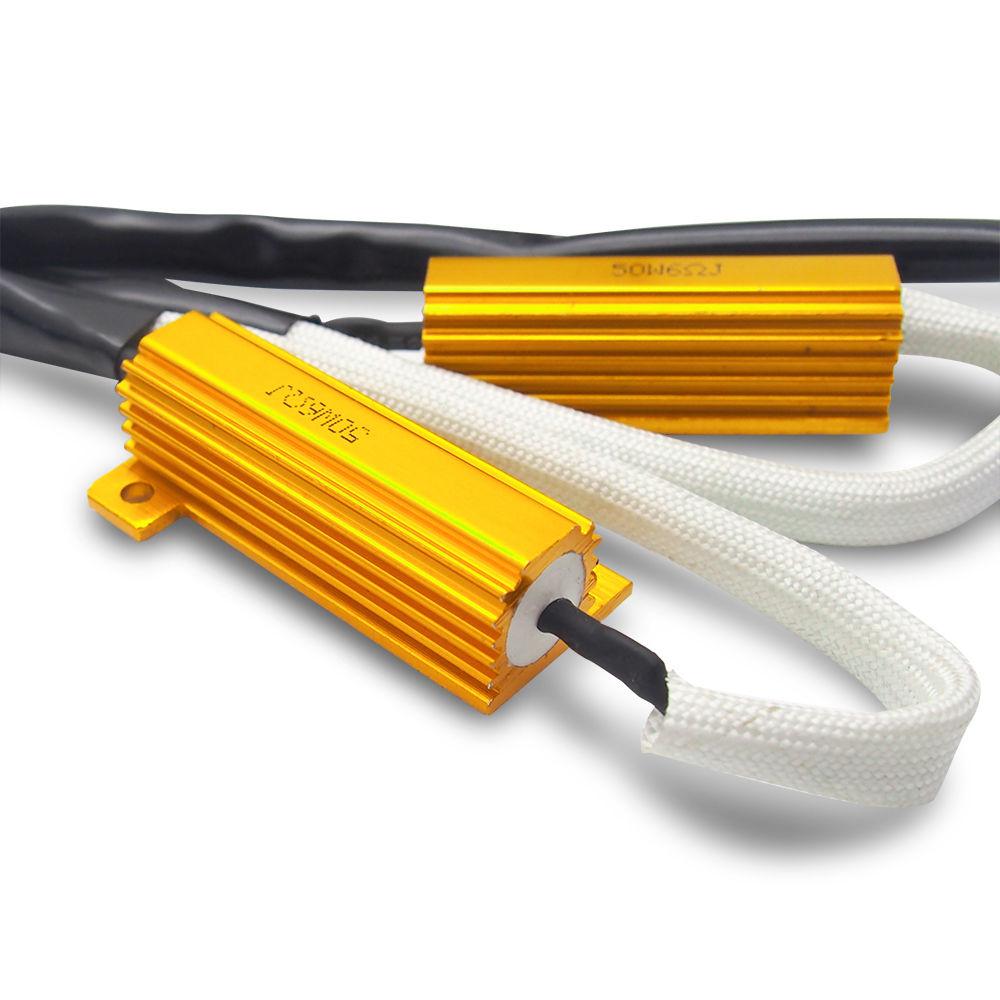 9007 (HB5) HID & LED 50W 6Ohm Resistor Relay Kit Wiring Harness Adapter
HID LED Resistor Relay Kit Wiring Harness Adapter 50W 6Ohm Anti Flicker Error Code Decoder Warning Canceller 
Autolizer Load Resistor Relay Kit Compatible with both HID kit and LED Kit

This item is for a set of 2 Pieces HID/LED Relay harness with Dual Resistors. It has easy plug and plays pre-wire socket with both high beam and low beam error bypass load resistors.

This relay wiring kit solves computer error warning encountered during the installation. It also helps the following problems: One light out in cold weather and where trouble is experienced with Auto-on systems. Eliminate HID Bulb Flickering cause by vehicle's computer not recognizing low wattage HID kit. Fix random shut-offs, blinker rapid Flash Equalizer, and works for many DRL (Daytime running light) systems.

Features & Specs:
Heavy Duty Relay Harness.
50-Watt 6-OHM Dual Resistor for High Low Beam
Solve Error code, flickering, random shut off
Works with both HID kit & LED kit
Easy to install, simple as plug and play
Highest Quality Material Guaranteed
Input Voltage: DC 12V
1 Year Warranty 

Warning! - Load Resistor will get extremely hot, please mount them onto the metal area or hot resistant area to prevent damage to the vehicle. DO NOT mount on any plastic surface.