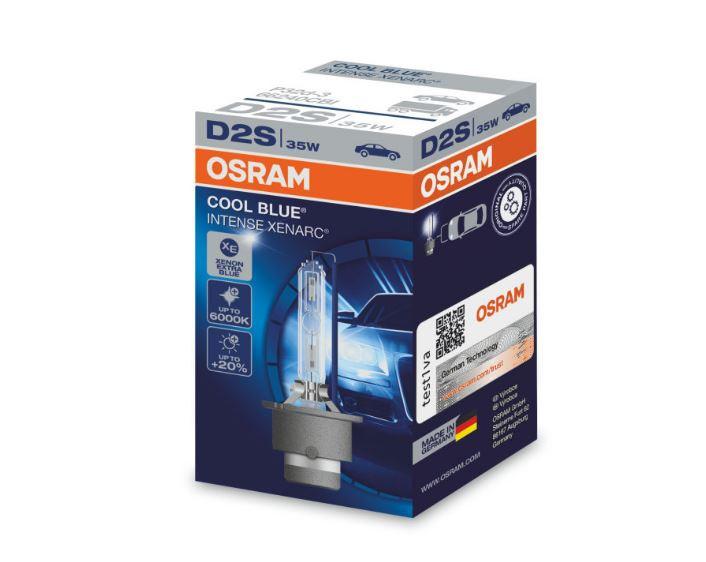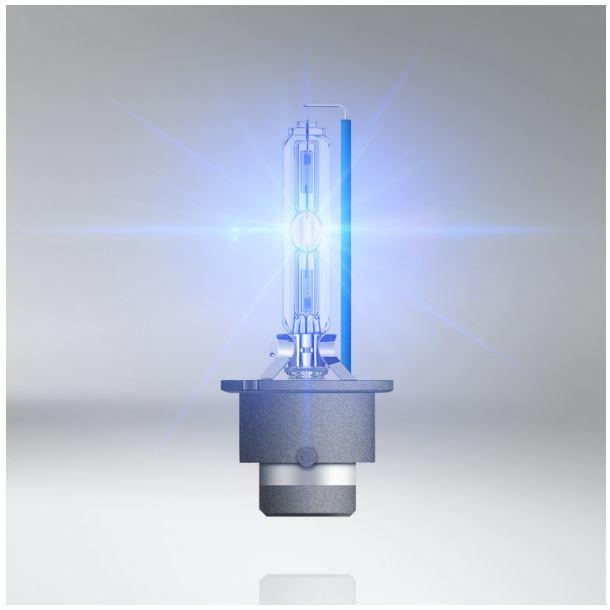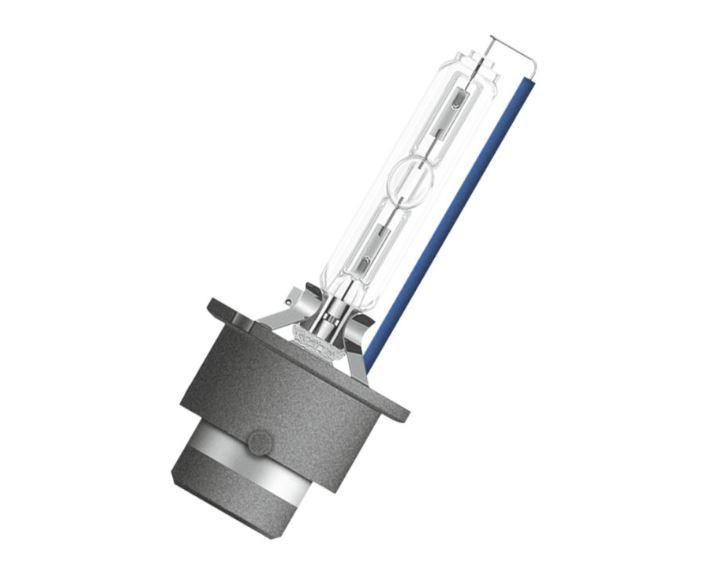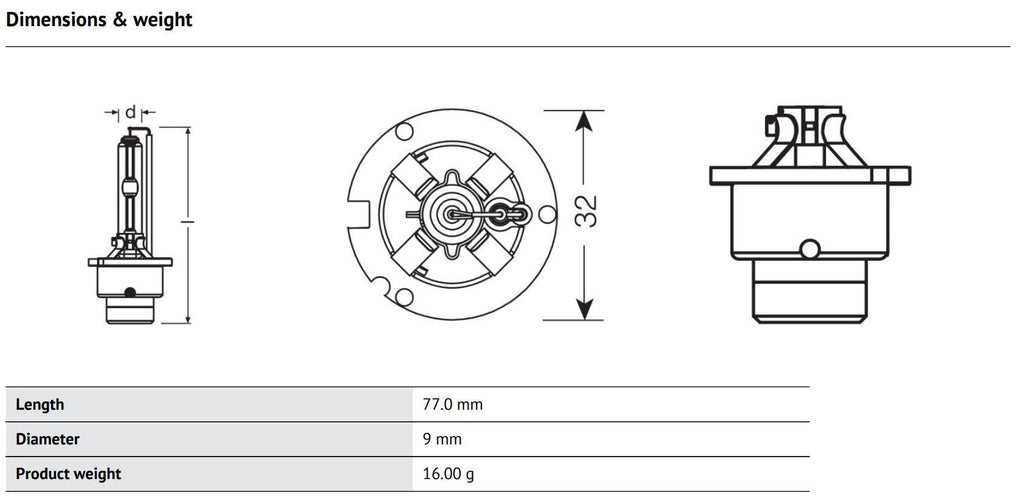 Osram D2S Cool Blue Intense Xenarc HID Xenon Headlight Replacement Bulbs - 66240CBI - 1 PCS
XENARC COOL BLUE INTENSE – discover that modern look at high power! With its extra blue, high-contrast xenon light, this automotive lamp appeals especially to customers who like the perfect combination of stylish and individual design with exceptional road illumination. The high-tech xenon light with color temperatures of up to 6,000 Kelvin comes up with a highly efficient technology, brilliant effect, and no-compromise design. Thanks to a special filling system which is used instead of conventional coating the lamp emits its extra blue light. This stylish light creates a high-attention effect that helps you to be better seen by other motorists. Discover the exceptionally bright, high-contrast and brilliantly blue light with up to 6,000 Kelvin and 20% more light! With XENARC COOL BLUE INTENSE, the night turns into day. Please note: XENARC lamp change is recommended to be carried out by a professional.
Product benefits 
Exceptionally bright
Offers high contrast
Up to 20 % more light (compared to conventional coated gas discharge lamps)
Areas of application 
Product features 
Blue effect without coating
Color temperature: up to 5,500 K
Safety advice
XENARC lamp change is recommended to be carried out by a professional.
Tech Specs:
Bulb Size: D2S
Base (Technical): P32D-2
Lifespan: Approx. 1800 ~ 2800 hour
Luminous flux 3200 lm (± 15 %)
Power input 35 W
Nominal voltage 85.0 V
Nominal wattage 35.00 W
Power input tolerance ±3 %
 Compatibility with D2S ONLY:
OSRAM PART #: 66040 / 66240
PHILIPS PART #: 85122 / 85122+ / 85122C1 / 85122WX
BMW PART #: 63 21 7 160 806 / 63217160806
AUDI PART #: N 104 457 01 / N10445701
LEXUS PART #: 909812002
MERCEDES-BENZ PART #: 910139-000001 / 910139000001
Not sure your bulb size?  Use the Osram Sylvania or Philips bulb guide to look it up!